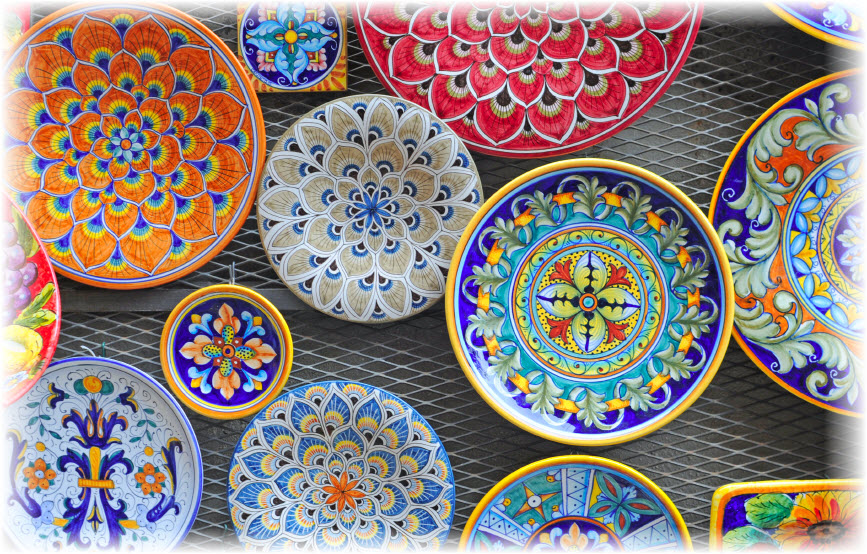 Here is a thought-provoking story, from the book Art and Fear, by David Bayles and Ted Orland that challenges the old adage that quality is better than quantity:
The ceramics teacher announced on opening day that he was dividing the class into two groups. All those on the left side of the studio, he said, would be graded solely on the quantity of work they produced; all those on the right would be judged solely on the quality of their work. His procedure was simple: on the final day of class he would bring in his bathroom scales and weigh the work of the "quantity" group: fifty pounds of pots rated an "A", forty pounds a "B", and so on. Those being graded on "quality", however, needed to produce only one pot - albeit a perfect one - to get an "A".
When grading time came, a curious fact emerged: the works of highest quality were all produced by the group being graded for quantity. It seems that while the "quantity" group was busily churning out piles of work - and learning from their mistakes - the "quality" group had sat theorizing about perfection, and in the end had little more to show for their efforts than grandiose theories and a pile of dead clay.
The teacher's experiment reveals the power of taking chances and risking failure when you're trying to achieve something of quality. Perhaps the fastest path to quality is through quantity.
Although Steve Jobs was quoted as saying, "One home run is better than two doubles", it may be the other way around. Sometimes two doubles are better than a home run because you gain momentum and have another runner in scoring position.
Laura's thoughts on this topic ..... What is quality to you as a buyer and or seller? Does everyone have the same thoughts on what quality is? My thoughts are no it all depends on the place in which one is in life. I remember when I was younger the quality that I thought was quality really was not what is is today. Age seems to allow for change in this thought pattern. 
Quantity do you really have more if you have more items or things and are they worth more? In the above story the teacher stated that the students with more quantity learned from their mistakes and therefore made a better quality item than those that were only looking at quality of an item. 
Trial and error are definitely a factor in life that is why one can learn from others and try and not make the same mistakes. 
Although some still need to go ahead and try it and make the mistakes themselves. 
We are what we Repeatedly do. Excellence , then, is not an act , but a habit
QUALITY  does come with practice and making it a point to achieve it. 
Have a blessed day. 
Laura Filip 
RE/MAX UTOPIA 
903-271-4978 direct line  
 Home Valuation Tool click here
Laura D Filip Broker/Owner CRS,CHMS,CNHS,RCC
 903-271-4978 cell phone text messages
855-483-9662 office contact number
Education is the first step to success and then action is needed to Succeed.
We are here to help with all of your Real Estate needs.
 OBSTACLES ARE THINGS A PERSON SEES WHEN HE TAKES HIS EYES OFF OF THE GOAL.  E. Joseph Cossman